workshops, Brussel 02 2005, backgroundinfo



We asked different creatives to give a contribution about:
Car lettering as a visual chance, in and on a personal public space.
Please click on the pictures to read & react (send us you contribution, here).




Peter Bünnagel, designer
Scrollan, Berlin, Germany


Prof. Czyk (aka Alexander Branczyk)
Xplicit, Berlin, Germany


Piet Schreuders, art director
eg. Poezenkrant, Amsterdam, NL


Christian Schwartz, type designer
Orange Italic, New York, USA


Sasker Scheerder, artist
his website, Rotterdam, NL


Michael Göke, 3d designer and rockstar
Cryptic flowers, Essen, Germany


Eike, designer
Subfuse, Berlin, Germany


Henrik Birkvig, designer and
head of the D.G.H. · LetterLab, Denmark


DJ Wout, designer, AGI member & DJ
FdV, Rijswijk, Den Haag, NL

I love this van because the lettering seems more suited to car racing than construction...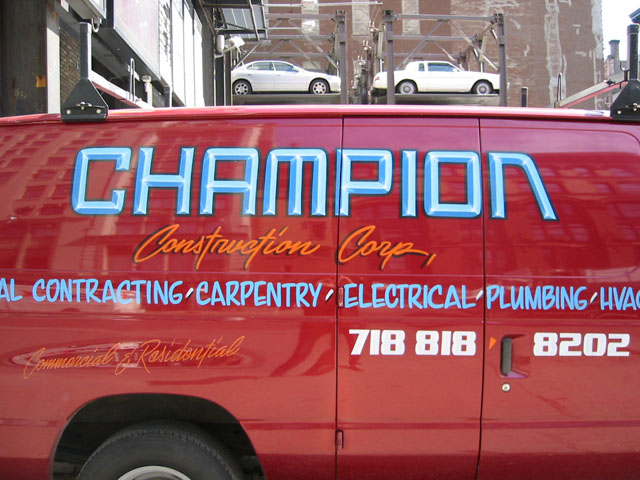 1 comments so far: read comments

, please do comment

---
eike -- Monday, February 28 2005, 04:54 pm
wow. it also has this oldschool signpainting feeling to it. good question if it works for a construction company. i think it does though. no wonder you like it, based on the shirt you're wearing :)